Image Credit: Josh Parnham
Let's Talk About React Native
September 2019 · /dev/world/2019
For the past 18 months, Terence Huynh has been developing mobile apps. However, he has no knowledge of iOS or Android development. Instead he has been using React Native to build it. So what is it, what are the pros and cons, and should you use it?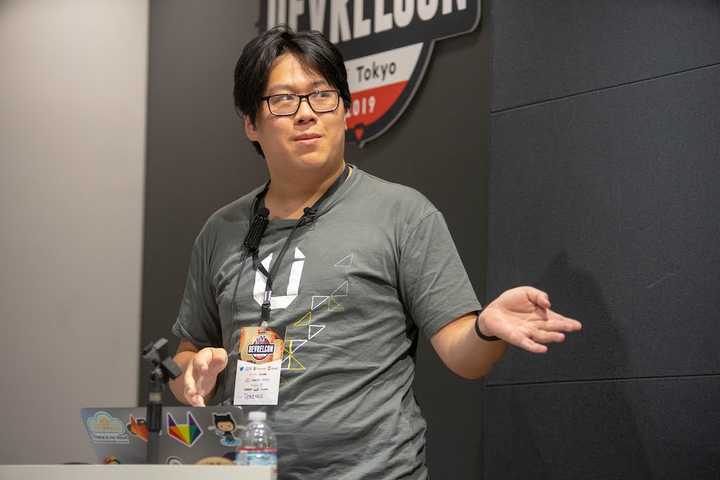 Image Credit: DevRelCon Tokyo
So, you want to run a hackathon?
March 2019 · DevRelCon Tokyo 2019
Everyone wants to run a hackathon - companies, startups, universities, governments. I presented a talk at DevRelCon Tokyo - a conference for developer advocates and developer relations people - on how to run a hackathon, and if you should hold a hackathon in the first place.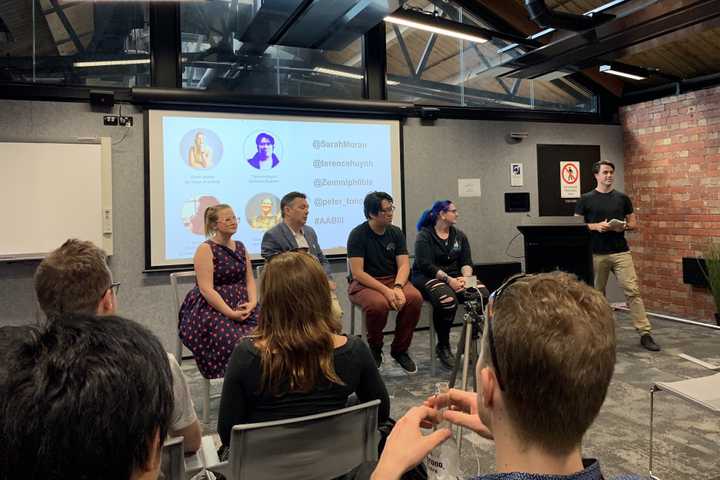 Image Credit: Daniel Sykes-Turner (@dsykesturner)
The #AABill: A Melbourne Conversation
December 2018
I was invited by TypeHuman to join a panel with Sarah Moran (Girl Geek Academy), Peter Tonoli (Electronic Frontiers Australia), and Eliza Sorensen (Assembly Four) to discuss the impact of the #AABill on the Australian tech industry.
Image Credit: Pranati Vyas (@PranatiVyas)
The Other Side of React Native
May 2018 · Junior Developers Melbourne
Lightning talk at Junior Developers Melbourne's Code and Tell night. React Native lets you build cross-platform applications from one JavaScript codebase - that's good, right? The talk details some of the weird quirks and complexities of React Native development.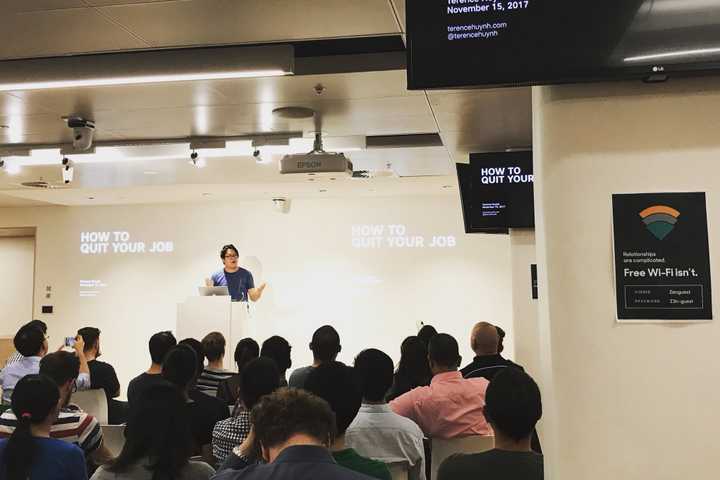 How To Quit Your Job
November 2017 · Junior Developers Melbourne
Lightning talk at Junior Developers Melbourne's Code and Tell night. Leaving a job is the hardest thing to do but often it is the only way to get your career trajectory back on track. The talk features what motivates a person to leave, using my recent job move as an example.